AS DIGITALLY CONNECTED DEVICES PLAY AN INCREASINGLY CENTRAL ROLE IN EVERY ASPECT OF OUR LIVES, EMERGESECURE's MARTIN WRIGHT LOOKS AT WHY E-PAYSLIPS SHOULD BE EMBRACED BY EVERY ORGANISATION
Electronic payslips have become standard for many, as employers provide access to payslips via online portals, email and apps, while others remain reluctant to migrate from paper formats, claiming it is still the primary choice among an ageing workforce and expressing concerns over security, data control and business continuity.
The reality however, is that epayslip integration can be simple, seamless and secure, with a range of benefits that are felt across payroll, finance, HR and internal communications. But it's not just the value to the business that should be considered; Employee choice and secure 24/7 access to personal pay information in any format and via any device, should be standard practise in today's digitally connected world.
In the 1990's, the information superhighway and the digital age became mainstream as personal computing, mobile phones, email and the World Wide Web entered our everyday lives. But few realised just how reliant on technology we would become and how pervasive this would be.
We are a society of 'Screenagers' and we
are multiplying faster than imagined!
Fast forward twenty one years and not only are there more digital consumers than ever across all age ranges, but more of us own multiple smart devices serving every facet of life. Everywhere you look, eyes are angled down and aglow in the light of a smartphone, tablet or other digital screen. We are a society of 'Screenagers' and we
are multiplying faster than imagined!
Ubiquitous broadband and the proliferation of internet enabled devices such as laptops, tablets, game consoles, desktops, smartphones, smartTV's and now smart watches, means that our screen-centric devices have become appendages we cannot live without, as hyper-accelerated growth has amplified our dependency on real-time consumption, constant connectivity and an ever-expanding universe of expectations. Little wonder why Orange and Deutsche Telekom rebranded as EE… 'Everything Everywhere'!
Our digital maturity has reached a new and higher level…
Screenagers not only own more devices, they own multiple types of devices; 85% of 16-54 year olds own a smartphone, while 40% also own a tablet and a desktop device. Whether it's connecting through social networks, shopping, browsing, comparing, managing finances or sharing content, the screen age has redefined the new normal.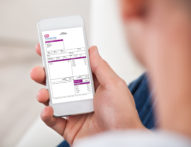 Smartphones… 
Among all devices, smartphones are by far the most significant. They are the fastest selling gadgets in history, outstripping the growth of the mobile phone that preceded them and globally outselling all tablets, PC's, televisions and game consoles combined, in both volume and value. There are currently more than 42 million smartphone users in the UK and with 1.23 million new smartphones sold every fortnight and 4G coverage due to reach 98% of UK homes and businesses by the end of 2017, it's no surprise that smartphones are the most widely and frequently used internet enabled device. 
The smartphone has become our remote control for life
The smartphone has become our 'remote control for life', with UK consumers glancing at their smartphones over 1 billion times every day and averaging almost 2 hours per day online via a browser or app.
It's no coincidence that the advertising industry (a barometer of social change) will spend more on digital & mobile advertising than TV by 2017, with digital accounting for over 50% of global media spend by 2019, underlining the significance of connected devices among every demographic.
Email, web and digital communications have become increasingly embedded in our lives since commercialisation of the internet began 21 years ago, yet despite predictions of the paperless office in the early 1970's, paper is still very much part of our day-to-day life. Rather than eradicating paper, our digital capabilities and confidence in electronic documents has simply changed the way we use paper. Where once the hard copy was the central document, now it's often more of a backup or a convenient way of viewing a file received electronically.
Anytime, anywhere…  
Paper will continue to play an important role, but as the vast majority of the UK population has lived in the internet era for half or more of their working lives and everyone under the age of 37 has only ever worked in the digital age, we will increasingly rely on our smart devices as the conduits through which we manage our lives.
More devices and more connectivity, means more choice and more expectations. This includes secure online access to payslips … Anytime, Anywhere!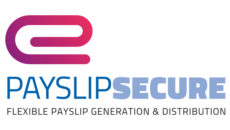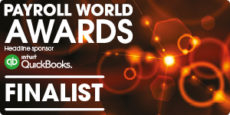 READ THE LATEST REPORT ON E-PAYSLIPS FROM PAYROLL WORLD