Sophisticated print & data manipulation technology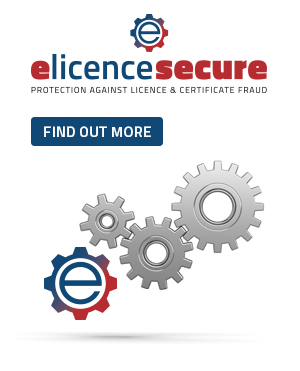 Protection against Licence and Certificate fraud
Elicencesecure offers a wide range of licence and
certificate solutions, helping to protect against
the loss of revenue to government and private
organisations alike. Elicencesecure is an online web portal that enables
institutions to generate, personalise and print secure
licences and certificates in a convenient, easy, secure
and cost-effective way. There is no need to install expensive infrastructure; using Elicencesecure makes it simple and easy
for institutions to generate and print licences and
certificates online, securely.